Permanent Chef recruitment - Management fee option!
We understand that the key for any business is to get the kitchen fully staffed with permanent chefs so that you do not need to use agencies for temporary relief cover. With that in mind we came up with what we believe to be a simple model, no up-front fees or one off costs. For recruiting your chef's on a permanent basis, you pay the Chef and we invoice you a simple management fee of £75 per week for a maximum of 26 weeks (total possible cost of £1950.00). If the Chef leaves for any reason, we just simply stop billing soon as you tell us and start the search for a replacement! When you compare this to a traditional agency they may charge you an up-front fee running into many thousands of pounds, this really is a risk free recruitment option. You only ever pay for what you get!
Under this arrangement, the candidate starts on a permanent contract from day one directly on your payroll, under your own contract terms. This could potentially save money on hourly rates and payroll costs. We would advertise and search our extensive database of chefs to find the right candidate for you. You also have piece of mind that we are only incentivised to find candidates that last, otherwise we have done the work for free!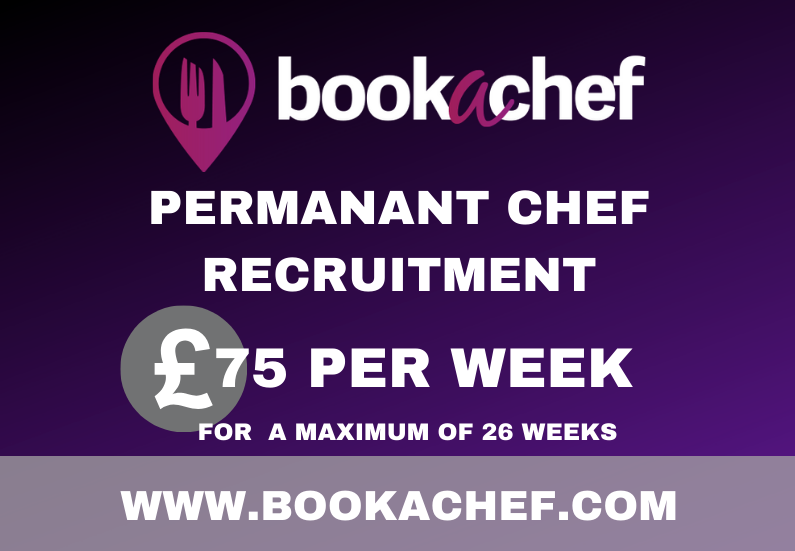 If any of this would be of use to you in any way, or you would like to know more, please don't hesitate to contact us on 0161 9713075 or visit www.bookachef.com for more information